Self Clearing Diary
Chapter

Five
'Study'



If we inspire others to do clearing work then we have achieved our aim

Studying this book does, of course, require that you have some ability to study and learn things. If your abilities in this area can be improved, then you will have an easier time of it.
Self Clearing Book - Chapter 5
5.1 Misunderstood Words
If you are confused about what the words mean, then you will get confused about what is being said and have trouble understanding it. This is very simple.So get some good dictionaries and learn to use them if you haven't already done so. You don't have to get fanatical about this. It is possible to get words from context. Also, a chapter explaining some new concept is itself a definition. But the first thing to do if you get confused is to look back and see if you misunderstood a word just before the confusion started.
Also, misunderstanding words can leave one feeling foggy and tired. If you suddenly start feeling this way without cause, then your first action should again be to check for misunderstoods.
Note that misunderstood words are not the only reason for tiredness or confusion. But they are very easy to check for and handle, so this is your first action when you have difficulty.
Confusion generally comes from a misunderstood word rather than simply not understanding a word. As long as you can keep track of a word that you don't understand, you can read past it for an explanation or to see the context better without a great deal of confusion. It is when you assign an inappropriate meaning (perhaps due to knowing a different meaning for the word) that you really get into trouble.
It is also possible to have a misunderstood symbol, thinking that it means one thing when it means another. You can even have a misunderstood object, thinking that it is one thing when it is another. This usually is due to trickery or practical jokes, but it can sometimes happen when going into a very unfamiliar environment.
Saturday 20/6/98
R - The Pilot is SO right! I had a pupil once who was a complete failure at arithmetic until we cleared up a misunderstood symbol. He believed equal (=) meant minus (-) There is only one process for this chapter but the theory is so important I cannot emphasise it enough. I believe more should be done with it. T has learned the importance of being able to study. She said she thinks Study should be chapter 1 of the Self Clearing book.
However, I AM fanatical about clearing words. I'm not satisfied until I understand the derivation of a word and I encourage T to do the same. One of the most rewarding results I've had was when T said she suddenly realised that the word hermaphrodite must come from the combination of Hermes and Aphrodite and must be the result of their union. I already knew this but she was thrilled to confirm her knowingness in a dictionary. When you get to a level of KNOWINGNESS on the SOURCE of words then you know you're tapping into real wisdom.
(R - UPDATE JAN 20001 - A free study course can be downloaded from freezoneamerica and I would recommend its inclusion in any self clearing project, the sooner the better, if one hasn't already gained such skills as detecting and clearing misunderstood words on self and others.)
R - I had taken literacy for granted, stydying French and Latin at school, being `good at' English and English Literature, enjoying reading from an early age (from Chicken Little through to Superman comics, Lord of the Rings, ghost stories, horror, science fiction, etc). In English Lit my first poem (about Madame Guillotine and the French Revolution - years later I discovered I'd been a fencing teacher at that time) so impressed the teacher he put it in the school magazine. So I didn't understand why others had problems with the English language.
After much clearing and word clearing and studying about study I discovered my ability with English and poetry came from earlier English-speaking lifetimes. Just recently I cleared up a confusion about the use of the apostrophe that stemmed directly from such an earlier lifetime. In this life I had always assumed that it was correct to write `Every dog has it's day'. I assumed the apostrophe in it's indicated possession. If `dog's day' was correct, then `it's day' must be correct also. Seemed obvious to me. In fact,I have since discovered many people believe this to be correct, for the same reason.
Then one fine day I showed someone an amusing limerick I'd written (a talent from an earlier lifetime). Instead of being impressed with my wit and ability this person actually had the gall to point out I'd used an apostrophe incorrectly! How rude, I thought, and immediately rushed to get a dictionary to prove how wrong they must be. How could I possibly be wrong about something so common in the English language, my language!
Incredibly the dictionary revealed I was wrong, and she was right. Unbelievable! But the story doesn't end there. That should have cleared up my confusion with the apostrophe. It was clear enough in the dictionary. But it didn't. I kept on wanting to put in the apostrophe to indicate possession! This problem continued for some years until I got fed up and decided to clear it up once and for all. You know, maybe the dictionary had it wrong. There had to be some reason why I couldn't accept the correct usage. So I looked in another dictionary, then another, and another. They all agreed. Then I started to realise what might be happening and found a much bigger, older dictionary. And there it was in the Webster's (which we have on disk - that's how important word clearing is to us):
its (its) - pronoun - that or those belonging to it
possessive pronominal adj. - of, belonging to, or done by it
Etymology [Early ModE analogical formation derived from it + s;
written it's until early 19th c.: the ME & OE form was his]
Now I knew why I'd felt I wasn't wrong using it that way. It wasn't wrong then but it is now! I had finally found my explanation. Since then I've had no further problem using the apostrophe in the current fashion of this lifetime.
The `apostrophe' is actually the latest in a long line of misunderstood words/symbols I have had to clarify (since beginning clearing work) which stem from before this current lifetime. These surfaced during routine metered word clearing in the CoS, after heaps of this lifetime word clearing. I simply mention the phenomenon in order to highlight the importance of understanding and clarifying words AND symbols. Dealing with my misunderstood words to such a degree has been integral to my gains in clearing and to helping others.
Fully understanding the meanings of words, `word clearing', eventually takes one to states of `super literacy'. One is even able to detect another person's misunderstood words in their speech, or writing, which is very useful when teaching children, foreign students, etc. And the more one understands, the more one is able to understand, ad infinitum.
So I believe a Self Clearer cannot do too much as far as word clearing is concerned. However, it is something one cannot be pushed into, only encouraged. And if a Self Clearer has progressed this far into the Pilot's book then the words have not been too great a barrier. Perhaps the Pilot will add more to this section in a future revision. Much may depend on the feedback from people like ourselves.
(Here is what T has to say on this chapter)
T - The following are some comments on this chapter. I suggest that the study chapter become the first chapter of the book. In most Hubbard books the preface is devoted to not going past a misunderstood word.

5.1 Misunderstood Words. I have had many wins with clearing misunderstood words (including "win", "condition" and clearing the subject of religion). My late father postulated that using a dictionary to complete crosswords was "cheating". My study of word clearing has led me to believe the opposite, ie winning.
R - It's true that an earlier similar misunderstood subject will prevent someone succeeding with a current subject. Fortunately we were able to discover that T's problem in her first year of doing self clearing was NOT the self clearing. I was able to locate her earlier similar misunderstood subject - RELIGION. She had been raised a Catholic. When I got her to write down her misunderstood words to do with the subject of Religion she produced about 50 words. It took two days to clear them all up in dictionaries, including other related misunderstood words, etc. When this was done she seemed like a new person and was magically able to understand concepts in clearing that she wasn't able to previously and was now interested in it.

5.2 Seeing how things fit together
It is not enough just to know the words, you also have to grasp the concepts being presented and see how things fit together. This requires considering things, trying them out, playing around with the ideas and so forth. You really do have to think about things, examining the implications and considering what they might mean in practice. Often this can be done in one's imagination, but sometimes you need something more to grab hold of. This can be done by using objects or clay to represent things, even going so far as to put labels on things and move them around until you can see how things fit together visually.
The best way to teach a child fractions, for example, is to actually take something like a paper plate and cut it into fractions and visibly show the principles involved in trying to add thirds and quarters and so on. Or you can work things out by drawing diagrams. The basic idea is that if it is too much to grasp by mental means alone, then use the physical universe as an aid.
T - I have had a little bit of experience with demo kits from R. I find these useful albeit time consuming.

5.3 Going too fast
You can push yourself too fast, skimming over too many new concepts without working them over adequately. This leaves one feeling like one is spinning. Its just having too much on one's plate without an adequate base to stand on.
The solution is to back up and work over the things that you glossed over until you feel more comfortable. Aside from this, there is no speed limit. Move forward as fast as you can comfortably do so. Just don't put yourself into a tailspin.
T - My unwritten rule is to take my time (slow and steady wins the race). Although R and I don't do self-clearing every day, we are making inroads with what we are doing.

5.4 Interest
It is always easier to study something that you like and are interested in. One of the most important things in teaching school children is generating some interest in the subject being taught. This is often already present for an adult who is studying something by free choice.
But sometimes one must work through an uninteresting thing as a pre-requisite to something that one is desirous of learning. In that case, one should try to find something that one could like about the thing being studied. And of course your determination to learn something is a great asset.
T - I find studying interesting subjects easier than ones I'm not interested in (eg chemistry). This is the same for the processes in this course. I would rather write down thoughts during a process than stare at walls.

5.6 Evaluation and Judgment
All things are not of equal value or importance. Try to distinguish which points are more important than others. This does take judgment. But you develop judgment by evaluating things and trying out your evaluations. It is an ongoing process. You learn to judge things by judging them and then observing the results and correcting your judgment in a sort of feedback effect.
T - I am constantly trying to distinguish important things from unimportant things in daily life eg physical appearance(no) regular meals (yes) etc.

5.8 Broadening Your Viewpoint
It is not enough to simply follow in one person's footsteps. You need to see a field from many angles. The more data and viewpoints that you can acquire, the broader your own perceptions will become.
To learn a subject well, study many books and consider the work of many different authors. Don't be afraid of volume or quantity. The more you read, the faster you will be able to read. The more you know, the faster you will acquire new knowledge because you have more to relate it to.
T - R has taught me to be broadminded and to not view things in black and white. I agree with "The more you read, the faster you will be able to read." Recently I have completed books within a short span of time.

5.10 Frames of Reference
Not only are evaluations relative within a sliding scale, but the scales themselves exist within a specific context or frame of reference. If you are evaluating oranges based on their relative juiciness, you will get an inappropriate answer when you try to fit an apple onto the same scale. For this, you can think of various scales as individual lines which are not exactly parallel to each other. Something may be very high on one line but low on another.
Or think of something operating within its proper sphere but not being quite right when it is taken into a different realm. A good example is Newtonian mechanics which works in the everyday world but is only a special case within Einsteinian relativity. So an appropriate evaluation of something not only includes its degree of relative truth but also its sphere of operation. For example, the law of gravity is not very useful in free fall.
T - I have a good understanding now of gradient scales, and not thinking in terms of absolutes. There are differing levels of good, bad etc.

5.11 Detecting False Data
Everything written isn't true and most truths are relative ones rather than absolutes. This is very difficult to judge in a field that you are not yet an expert in. And even the experts get fooled sometimes. And in this area, the field has been trapped, because people often want to fool each other, either for gain or simply for fun. This makes detecting false data into an entire subject all by itself and we will leave it for a later chapter.
T - I have found this easier to do over the years as I have discovered the media's methods of lying and/or stretching the truth.
Sunday 21/06/98
5.13 A Finishing Touch
This is a simple process
a) think of a time that you enjoyed learning something
b) think of a time that another or others enjoyed learning something
c) think of a time when you taught somebody something successfully
T - (a) I remembered spending two days clearing religious terms, which I enjoyed. R told me it was a remedy to remove a block against learning clearing (earlier similar misunderstood subject). As this was the only thing I could think of, R brought my attention to Stuck in a Win, which I looked up in the Tech Dictionary. As the clearing of the subject of religion was an unexpected win, I felt stuck in this, not able to win on other aspects of learning. I find learning anything (how to drive, use applicances etc) a very frustrating experience. I hate to feel dumb and uninformed.

(b) I thought of a time when another or others enjoyed learning something. R learnt to play the keyboards. I wasn't very interested in learning how to play (I didn't think I could) but I saw the wins R was achieving and thought `why not'. His postulate in this instance rubbed off on me.

(c) Initially I thought of things others have taught me (my grandmother taught me how to plait, my brother taught me how to kick a football). I have taught people successfully at work via the buddy process ie having someone watch what I do and answering questions that may arise. Once I taught my mother how to program a video recorder. I know that it's not something that she has been able to confront on her own since so I wouldn't class this as successful. My most successful "teaching" was when I was able to teach our family budgie how to say "dish", as other family members weren't interested in having him communicate. This bird invested a lot of trust in me and he was easy to deal with.
R - I recalled three particular examples of successfully helping others:
1. Working with a group using the above study methods - I helped a boy whom I was told was unable to do long division. His confidence and self-esteem was so low he could only say yes or no at first. His father thought he was retarded and kept apologising for him. In the first lesson I applied gradient scale theory tracing his inability back through simple division, multiplication, subtraction, right back to simple addition. On paper he was actually unable to comprehend the simple addition 5 + 7 = 12. So using objects on the table I got him to actually count the results after adding a small number of objects to another small group and get right answers. At this point I realised where the problem must be. I asked him what the equal sign ( = ) meant. He said `take away'. I said, `But this symbol is two lines whereas take away is only one line.' He said `Take away twice?'. Unfortunately I didn't see him again but I have no doubt we had isolated and clarified a misunderstood symbol that was crashing the entire subject for him.
2. Teachers had given up on a 13 year old boy and called our group for help. They said he had problems with English essay writing, punctuations and so on. In a school room he was unable to sit down and look at anything I tried to show him. He was literally climbing the walls then began bragging that he knew the alphabet. I thought he was joking but said okay, say it for me. As this big kid (taller than me) ran around the room singing the alphabet I got where he was at. I noticed he stumbled on some letters and got him to sing it a second time I wrote down the 6 letters that he kept stumbling on. When we clarified these misunderstood symbols and the sounds they made (e.g. he didn't know the letter C can make the sounds `s' OR `k') his agitation disappeared and he sat down and became interested in study.
3. `Curing' a boy of dyslexia by clearing his misunderstood words. The first word he gave me was antidisestablishmentarianism. I had to first break it down and clear establish, establishment, ism, anti, etc. After clearing up many other words he'd been given in school `spelling tests' his father told me the doctor said his original diagnosis of dyslexia must have been wrong because the boy no longer had the symptoms.
The more I learned about the actual reasons for learning disabilities (misunderstood words/symbols, too steep a gradient, lack of mass) the more I appreciated what Hubbard has done for mankind in this field. I would also recommend two brilliant books by a psychiatrist - Why Johny Can't Read and Why Johnny Still Can't Read - to anyone sincerely interested in helping children to study and learn.
Tuesday 23 June 1998
R - Completed process 5.13 today. Again, didn't think there'd be much gain from such a `basic' process because of numerous major study wins over many years. Well, after a page or two of answers I got a first result. Realised my love of learning/knowledge/philosophy (philos + sophia = love of wisdom) was so strong it led me (via Scientology and Applied Scholastics) to the ability to rehabilitate others' abilities to learn/study.
So that was quite nice, but that was only a rehab and I wanted more. So continued process until I recovered a (long forgotten) purpose to solve the reason/s why people have `wrong' purposes and `negative' postulates, etc. so that they could be helped. That led to connecting up results of other recent self processing results, which led to more realisations, and finally the solution to my problem, which has been there all along in the clearing tech but not recognised by me. Realised any `stuck' energy flows could be freed up by mocking up positive v negative. When saw this remedy I could now make it mine and use it. Also saw my own case had been stuck in `maybe' because of same mechanism of stuck flows, etc. NowI finally have the ability to free up any stuck flow for self and others. I now feel more confident about helping others out of fixed, unwanted, human conditions, etc.
(Update 20/12/00 - T attains the state of Clear in chapter 22 - so to be fair I must acknowledge my abilities as a contributing factor towards that result. My belief was/is ANYONE can do it but this diary really shows an OT auditor did it)
Summary
R - Reviewing our results I think we `quickied' this chapter. We didn't cover all sections thoroughly but then I am not new to the subject of Study and have long since attained `cause' over the barriers to successful learning. A MAJOR reason we are doing so well with the Self Clearing is the Hubbard study skills I automatically apply to myself and others. T has already begun the processes of the next chapter, so this summary will be brief. We are starting to hear great results via the internet from others beginning Self Clearing, and that is exciting.
I should mention that T now displays noticeable improvements in major areas of life, such as co-operativeness, cheerfulness, general ability, demeanour, attitude, etc. She no longer considers herself to be `The Queen of the one-liners' (referring to her tendency to give short, one-line answers to process questions) as she now churns out pages of answers until she obtains the process results. I'll let the Pilot have the last word.
5.14 Afterword
All of this is only a starting point rather than the final word on the subject of study. One of the underlying themes of this entire book is to improve your ability to observe and to understand and to know.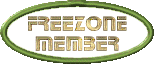 End Chapter 5