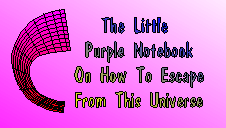 14. The Paradox of Talking about 'Awakening'




The occurence of a fully awakened person who is also a teacher (in Pali called a 'sammaasa.mbuddho') is, according to Gotamo, a paradox that would be extremely confusing to think about. His advice has, of course, not prevented many 'Buddhists' to come up with a myriad of stories, explanations, alterations, and ramifications of this phenomenon.
The problem itself is a paradox of the catch-22 class: for someone who has eradicated all roots of entanglements with this Universe, any further meddling in this game will necessarily be a nuisance of magnitude.
In order to prolong the stay in this world and to teach, a 'sammasa.mbuddho' has to create a couple of temporary new body/mind attachments after all of the old ones were cleared. This is necessary in order to enable communication with the body which is obviously needed to teach 'ordinary humans'. At the same time, new 'case' is created automatically (described in more detail in the chapter on 'Dependent arising of conditions')
Such a person is walking on the 'edge of a razor blade' until the body itself perishes.(Note, that the proposition of the 'rebirth of a [sammasa.m]buddho' has neither any traces nor a foundation whatsoever in the teachings of Gotamo Siddharto.)
While, at first glance, this phenomenon may not be of great interest to someone who is not yet 'fully awakened', it is creating a problem of magnitude if one tries to communicate about the experience of 'awakening' to others.
Unless a person is merely rephrasing the insights of another person (and thus unavoidably altering them), the person who is writing about either the state(s) beyond ordinary realities or about processes that are leading there, will have to 'look' at them. While doing that, the person will be automatically kicked out of 'this' reality, losing immediately the urge to talk or write about it to a larger or lesser degree.
Now, except for the extremly rare case of a 'fully awakened teacher', the person writing about 'awakening' has a twofold problem: s/he has to recreate the urge to communicate just like a 'sammasa.mbuddho' . But the person also still has the tendency to recreate 'case', and also has, more likely than not, some remainders of old or renewed 'case' left which is now being stirred up by the re-creation of the urge to communicate about it.
As mentioned, this problem does not arise for those who are echoing words rather than trying to formulate their own experiences or meta-experiences but it is a recurring stumbling block otherwise.
Assuming this problem has been overcome, another one is coming up: words are part of this Universe, a closed and complete system.
Any experience beyond this Universe cannot possibly be expressed in words (which are part of this Universe).
To overcome this hurdle, descriptive examples have to be found and formulated. However, in order to have examples that make sense to an audience within its cultural context, the teacher to be has to 'dive' deep into the thinking of the audience which may include criminals, suppressive persons, and generally confused people.
As it can be observed: insanity is contagious.
(A better, less flashy, but more complicated wording would be: the units that are bearing and causing insanity are able to multiply and migrate on its own as well as under direction of supervising beings.)
Thus, a person at the verge of awakening, exposes itself to the potential of being overwhelmed by the very same phenomena it is a trying to liberate itself from.
All these potential problems aside, another basic task of communication is still to be accomplished: how to establish rapport and context to other persons regarding this subject. Both require an interactive process, a dialogue. A monologue is likely to fall short. A book is even more problematic in this aspect even when efforts have been made to ease the difficulty by structuring it in a certain way. Even originating with the best intentions, a miscommunication can never be excluded.
In any case, as with any verbal communication, the reader should always be on the guard and attempt to look behind the words rather than taking them verbatim:


"The word is not the thing!"
---
Copyleft © 1998 by Maximilian J. Sandor, Ph.D.