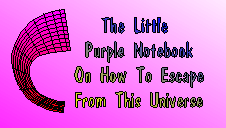 19. Format and Nomenclature
(Hypertext version only:)
words foreign to English are italized.
if an italized word has a link, there is an entry for it in the dictionary.
if one or more English words have a link, this link will point to a related chapter.
if a proper name has a link, it will point to another website.
(Both text-only and hypertext version:)
a number in round brackets indicates a quote that can be found in the quote collection; example: (11).
a number in square brackets indicates a reference to a book that is listed in the bibliography; example: [22].
Masculine and neuter Pali nouns ending in -o in the nominative, are given in the nominative even though there is a wide usage of the -a ending for historical (?) reasons. The latter usage easily causes confusion between words of other declinations and cases.
The person known as the 'Buddha' (which, grammatically correct, should be 'Buddho', see last paragraph), requested not to be addressed with a name other than 'Tathagatho' or 'Gotamo Siddartho'. In this book this expressive wish of his will be respected.
[-] denotes a future link to a chapter that has not yet been written.
---
Copyleft © 1998 by Maximilian J. Sandor, Ph.D.